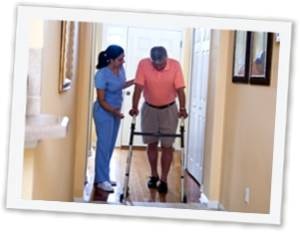 Many of our clients face a common challenge: caring for a loved one long distance.  John M.*, one of our clients, called us because his father was becoming increasingly difficult to manage.
John lives in Park Slope, Brooklyn, and his father, William, lives in Lake Worth, FL. After noticing a change in his father's ability to handle his own affairs, John jumped on a plane to visit his dad and get things back in order. Five months later, John was still in Florida.
John's father was suffering from what was diagnosed as the early stage of dementia. William was not only unable to take care of himself; he had been taken advantage of by unscrupulous phone marketers. William purchased an insurance annuity, paying $26,000 for an investment he did not need. At the same time, William agreed to let a tenant move into his house (for $1,400 a month which was never paid). William subsequently moved into his garage—with no air conditioning. He lived that way for almost a year.
In despair, John realized he was in over his head; the problems kept coming. John called us for an assessment.
Immediately, we identified the pressing problems. We made sure that William was taking his medicine correctly, referred him to the best physician for his condition, and found a support group for the son. After making ongoing arrangements to address William's challenges, we continue to visit regularly to monitor his caregivers (Care Coordination), his medication intake (Medical Management), and monitor and implement physician instructions. We report all activities to the family.
With our intervention, John now has his father moving in the right direction, with care that is consistent and coordinated.